About Mel Kleiman
Since 1976, Mel has been helping employers reassess and reinvent the way they recruit, select, and retain frontline hourly employees and the people who manage them for over 30 years.
The company provides pre-employment attitude testing, keynote and breakout presentations, consulting services, and training programs built upon years of in-depth research and best practice studies of the most effective ways to recruit, hire, and retain a productive, motivated, and stable, hourly workforce.
Humetrics' mission is to develop and deliver cost-effective, easy to implement hiring system solutions. The firm's guiding principle, Hire Tough, Manage Easy, led to its reputation for delivering "uncommon common sense" solutions and both are fundamental to all products and services offered.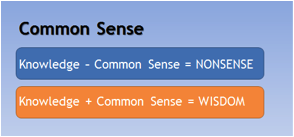 Among Humetrics earliest offerings were pre-employment personality assessments for the hourly workforce and the company later pioneered the use of interactive voice response recruiting systems. In 1995, the focus shifted to training programs delivered to corporations and professional and trade association meetings worldwide. In 2013, the company's leadership recognized the need for hourly employee pre-employment attitude assessments and added the Humetrics' STAR programs to its offerings.
Humetrics' products and services have helped hundreds of employers and thousands of business owners and managers worldwide attract and screen in only the best applicants, reduce employee turnover, increase productivity, and improve profits.